Samsung SmartThings Wifi
₨20,068
As people and devices come and go in your house, Plume lets you see which devices are accessing the Internet and how much they're uploading or downloading. You can block and unblock specific devices from accessing the Internet
This Wifi Device  is brought to you by Smartdeal.pk  
Available on backorder
Free shipping on orders over Rs 2000/-
Satisfaction Guaranteed
No Hassle Refunds
Secure Payments
delivery in 2 - 3 Days
Description
Whole home coverage. No more dead zones.
Unlike traditional routers, Smart Things Wifi uses multiple access points to create a fast, secure, and stable Wi-Fi network for the whole home.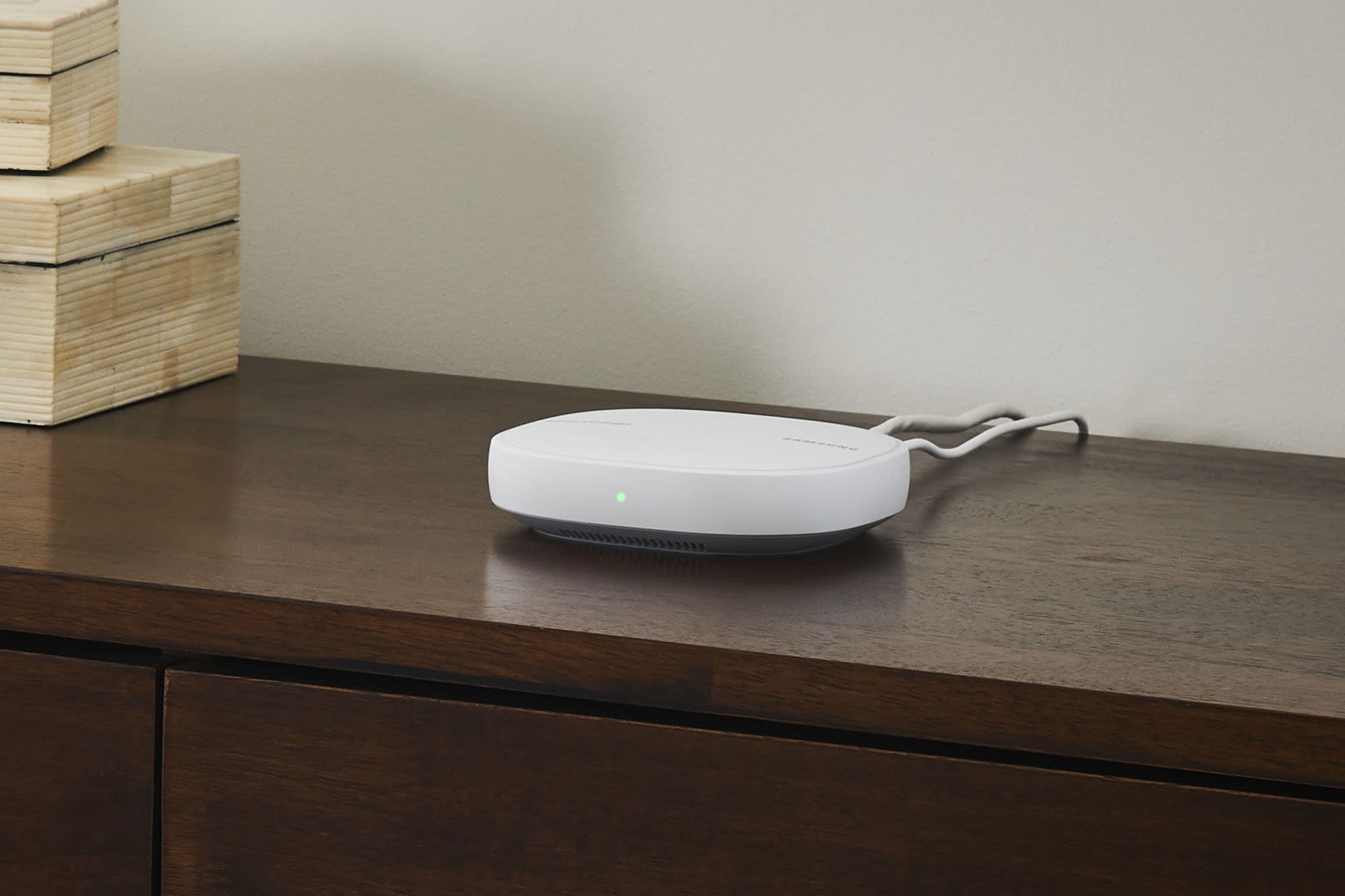 AI-based Home Wi-Fi
Powered by Plume, Smart Things Wifi learns your environment and optimizes performance for a powerful, reliable home Wi-Fi experience.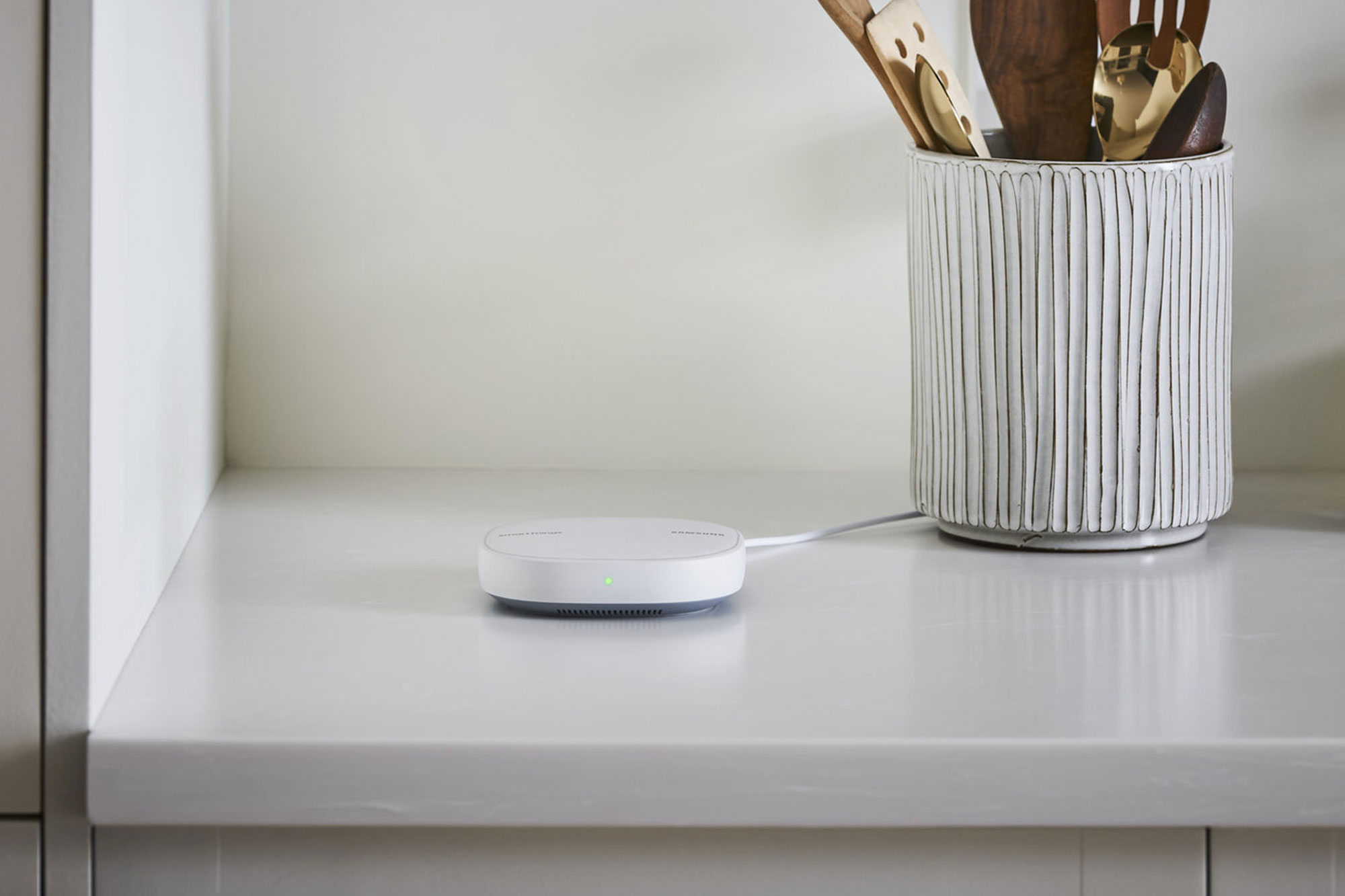 Reliable Speed and Signal
Automatically chooses the clearest channel & fastest path to avoid congestions.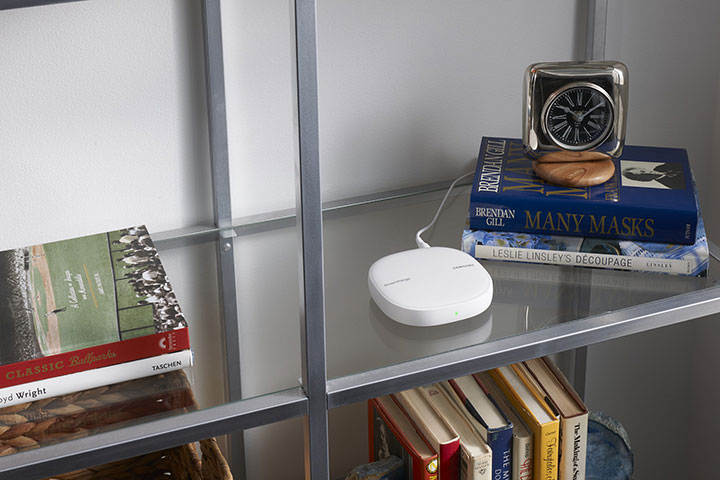 Expandable Coverage
Avoid weak Wi-Fi with whole-home mesh coverage. A single hub covers up to 1,500 sq ft, and a 3 pack covers homes up to 4,600 square feet. Add up to 32 hubs for additional coverage.
The right SmartThings Wifi system for your home
Start with one device to cover homes up to 1,500sq feet in size and then simply add more for larger homes. 3 devices covers up to 4,500sq feet. Enjoy a fast, secure, and reliable Wi-Fi network in every room and on every device.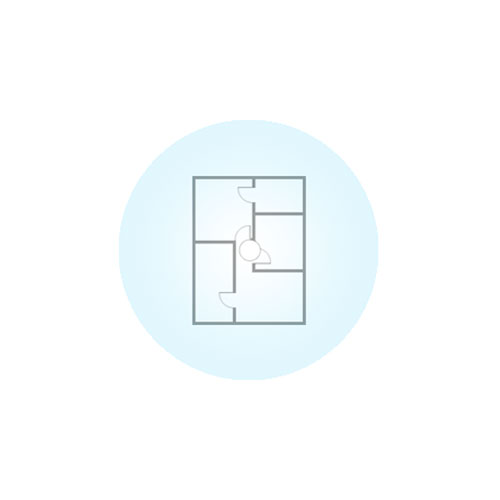 One
Small home
(Up to 1,500 sq. ft.)
Two
Medium home
(Up to 3,000 sq. ft.)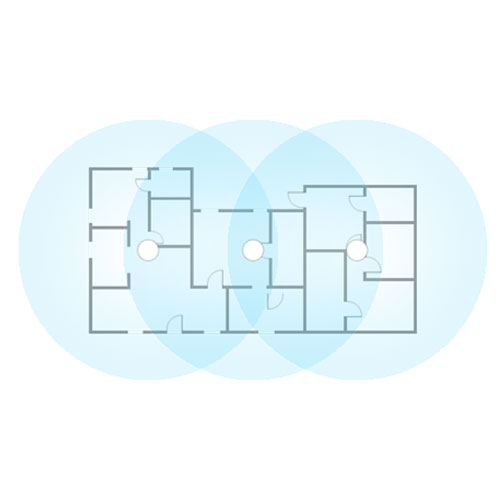 Three
Large home
(Up to 4,500 sq. ft.)
Getting smarter all the time
SmartThings Wifi uses self-optimizing Wi-Fi technology to improve the performance of your network. Enjoy the fastest connections as SmartThings Wifi learns how you use Wi-Fi in your home and allocates more capacitydevices that need it most.
Your personal air traffic control
Smart Things Wifi uses the Plume cloud as an air traffic control, using different channels or bands for each data transfer, taking your Wi-Fi through the fastest route.
Wi-Fi that knows the family
As people and devices come and go in your house, Plume lets you see which devices are accessing the Internet and how much they're uploading or downloading. You can block and unblock specific devices from accessing the Internet.
The brain of your smart home
Works as a Smart Things hub to connect your devices wirelessly and make them work together. Control Smart Things, Samsung, and 100+ compatible smart devices, like lights, cameras, and doorbells, all via the Smart Things app.
Measure and track performance
Quickly measure speed and performance to your devices and monitor the network status, no matter where you are.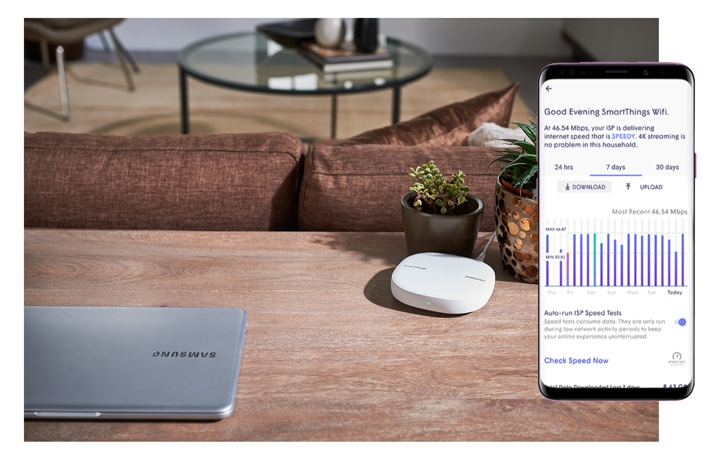 Whole home control
This Device Receive alerts when unexpected activity occurs, set devices to turn on and off when triggered by movement, time, moisture or temperature, and create automated routines like Good Morning, Goodbye, and Goodnight.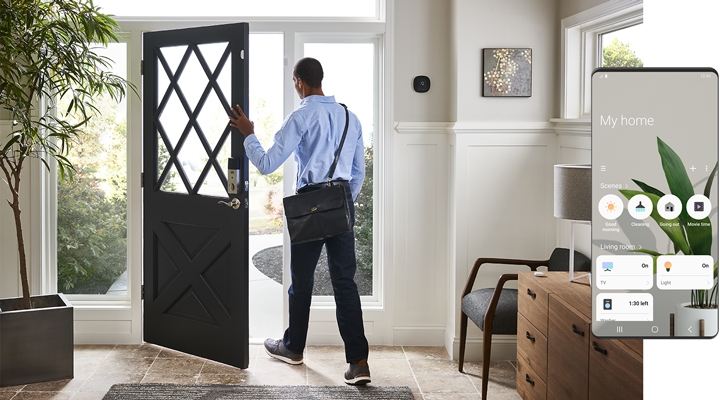 Included in Box

Other

LAN cable (CAT 6. 1.5m)

Design

Dimensions & Weight

Product Dimensions (W x H x D)

4.72″ x 1.16″ x 4.72″

Shipping Dimensions

5.85″ x 3.08″ x 5.85″

Weight

Power/Ratings

Source

AC100-240V, 50~60 HZ

Certifications

Operating

Processor

Qualcomm (Quad 710MHz)

Memory

512MB (RAM) + 8GB (Flash)

Wi-Fi Standards

802.11a/b/g/n/ac – Wave 2,
2×2 MU-MIMO

Speed

AC1300 (866 Mbps @ 5GHz, 400Mbps @2.4GHz)

Antennae

7EA (5GHz: 2EA, 2.4GHz: 2EA, BT: 1EA, Z-Wave: 1EA, Zigbee: 1EA)

Connectivity

Bluetooth 4.1, Zigbee, Z-Wave

Ports

RJ45 x 2, Power x 1

Requirements

Android 5.0 or higher, iOS 10 or higher

Temperature (Degrees F)

32-104 °F

Warranty

1 Year Parts and Labor

Yes

Compatibility
Additional information
| | |
| --- | --- |
| Dimensions | 4.72 × 1.16 × 4.72 cm |
Only logged in customers who have purchased this product may write a review.